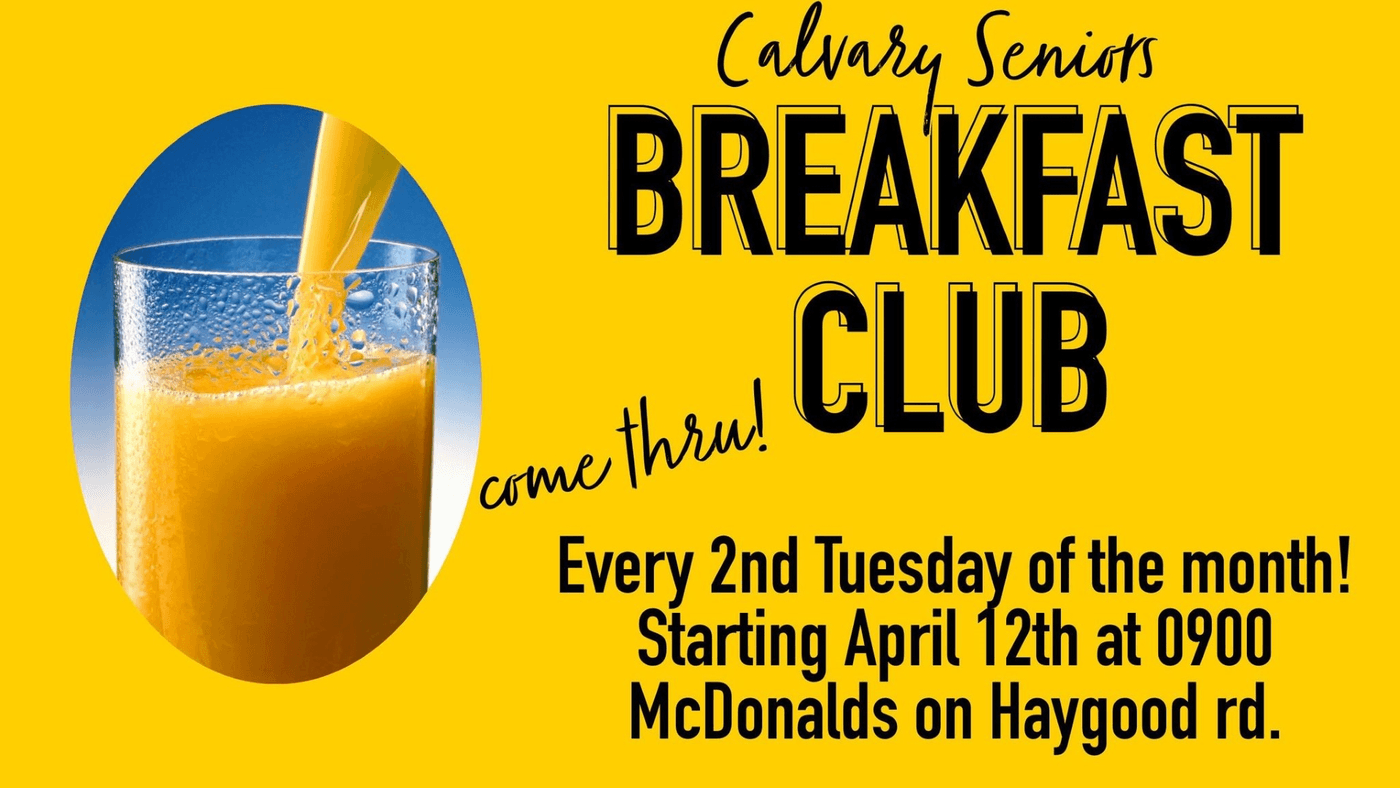 Breakfast Club
Calvary Seniors Breakfast meetings are back! They are meeting the 2nd Tuesday of each month starting April 12th at the McDonalds on Haygood Rd. at 9:00am!
Please join them and see Ms. Laverne with any questions.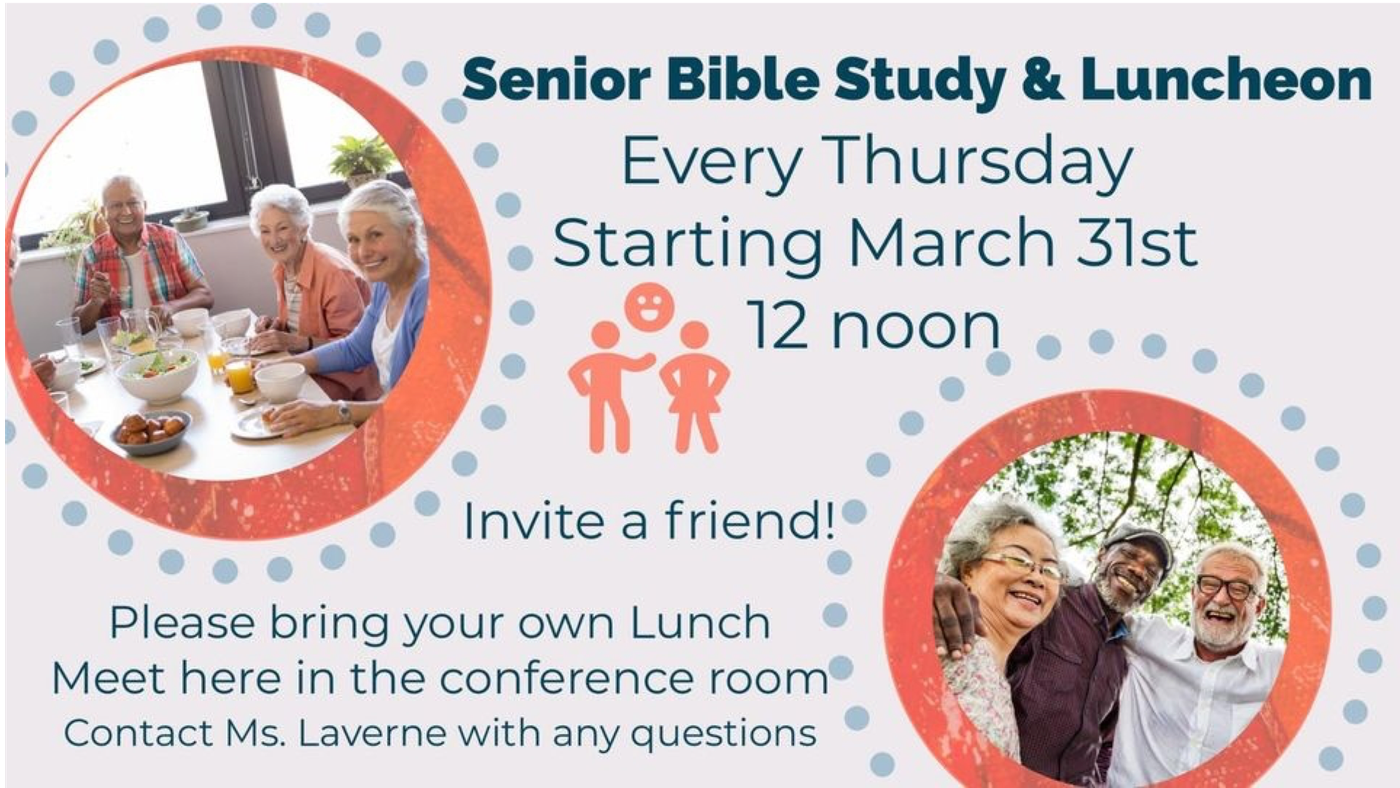 SENIOR LUNCHEON
Launching Thursday, March 31st at 12 noon, and every Thursday, the Seniors will start meeting at Calvary in the Conference Room for fellowship, lunch and Bible study.
All are welcome.
*Please bring your own lunch*
Please contact Ms. LaVern if you have any questions.