Current Adult Life Groups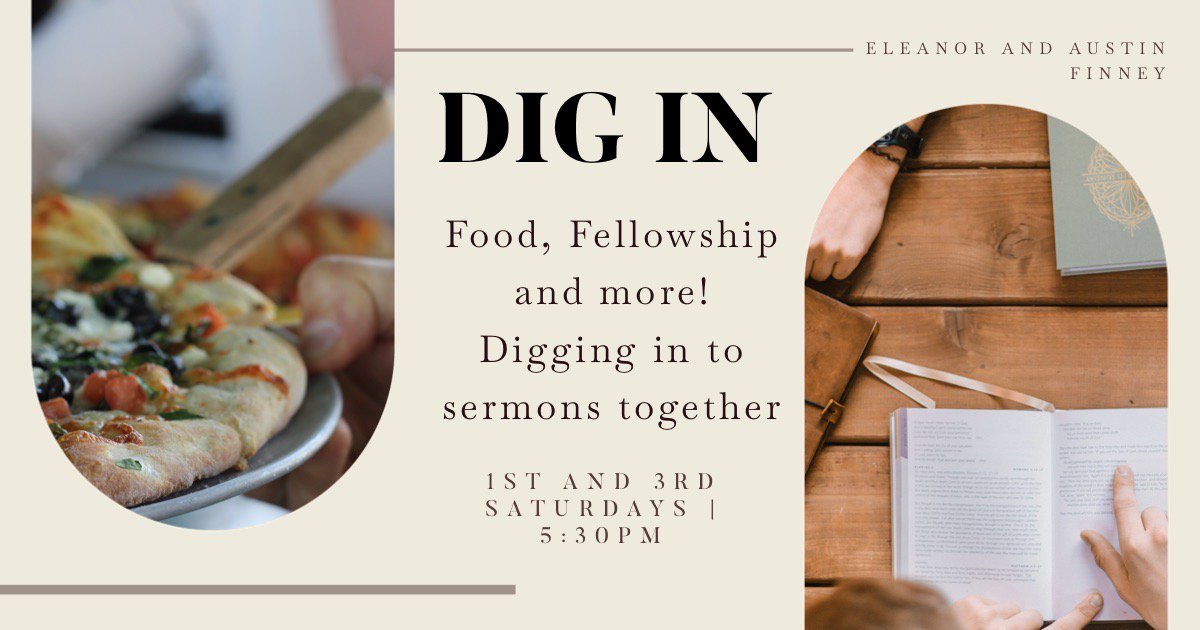 Dig In - Food, Fellowship and More
1st and 3rd Saturdays of the Month | 530PM
Leaders; Austin and Eleanor Finney
Starting February 5, Men and Women are welcome to DIG IN to food, fellowship and more every 1st and 3rd Saturday at the Finney's home in Portsmouth. This will be a 2-hour meeting which will include food and fellowship in the first hour and then diving in deeper into the message from the previous Sunday during the second hour. Join us!
Children Welcome
For more information email: aefinney2016@gmail.com

#RealTalk
Leader: Damian Patterson, Jason Davis, Cindy Patterson
#Realtalk is a small group that focuses on teaching practical application of biblical/spiritual principles to folks from ages 18-99. If you've not been able to fit in at any of the other classes perhaps, we'll be a better fit. We offer a discussion style forum where participation is paramount.
Join our Facebook group as another way to connect with us.
*Childcare available at Calvary Kids and Calvary Students