Join Calvary Virginia Beach as we Walk 4 LIFE
Together we can make a difference!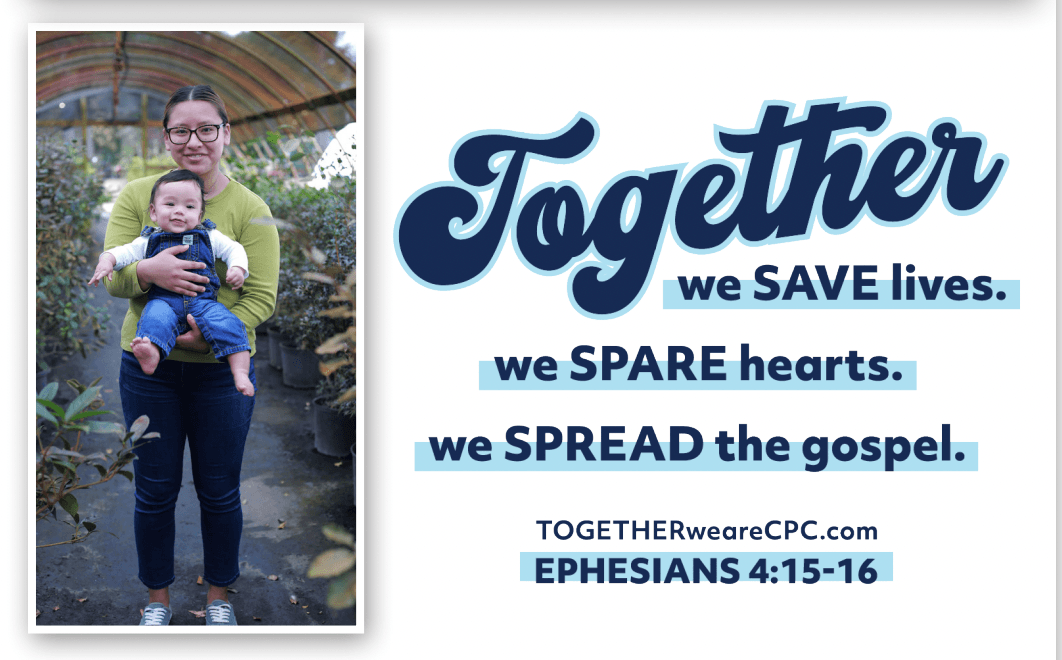 Crisis Pregnancy Center of Tidewater (CPC) is a Christ-centered organization with a calling to reach out to women and families involved in crisis-related pregnancies by offering real help for the present, hope for the future, and healing from the past.
CPC's 3 medical clinics and 2 satellite resource centers serve Moms, Dads, and pre-born babies in all 5 cities of South Hampton Roads. Click here to learn more about CPC's Centers.
CPC exists to save lives, spare hearts, and spread the gospel of Jesus Christ. We want our clients to know we genuinely care and have no financial gain from their pregnancy decision. We raise all financial support for our ministry through private funding.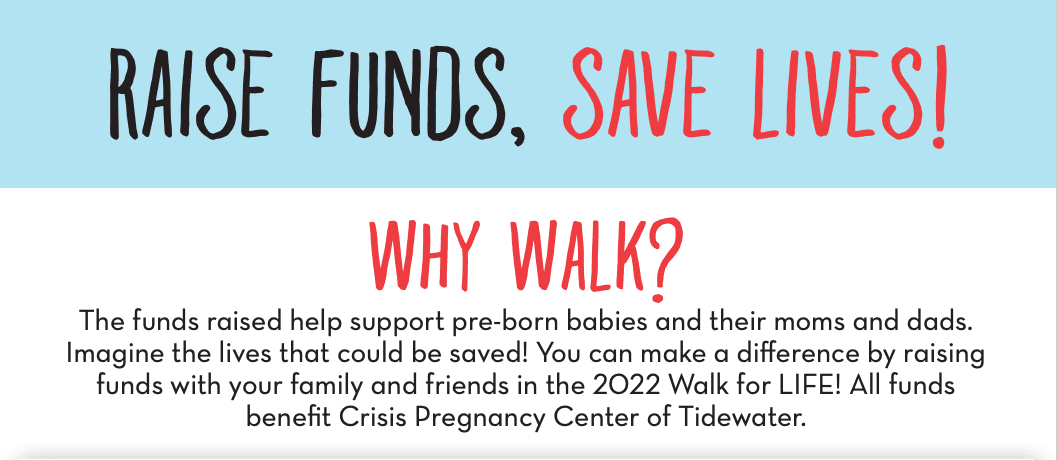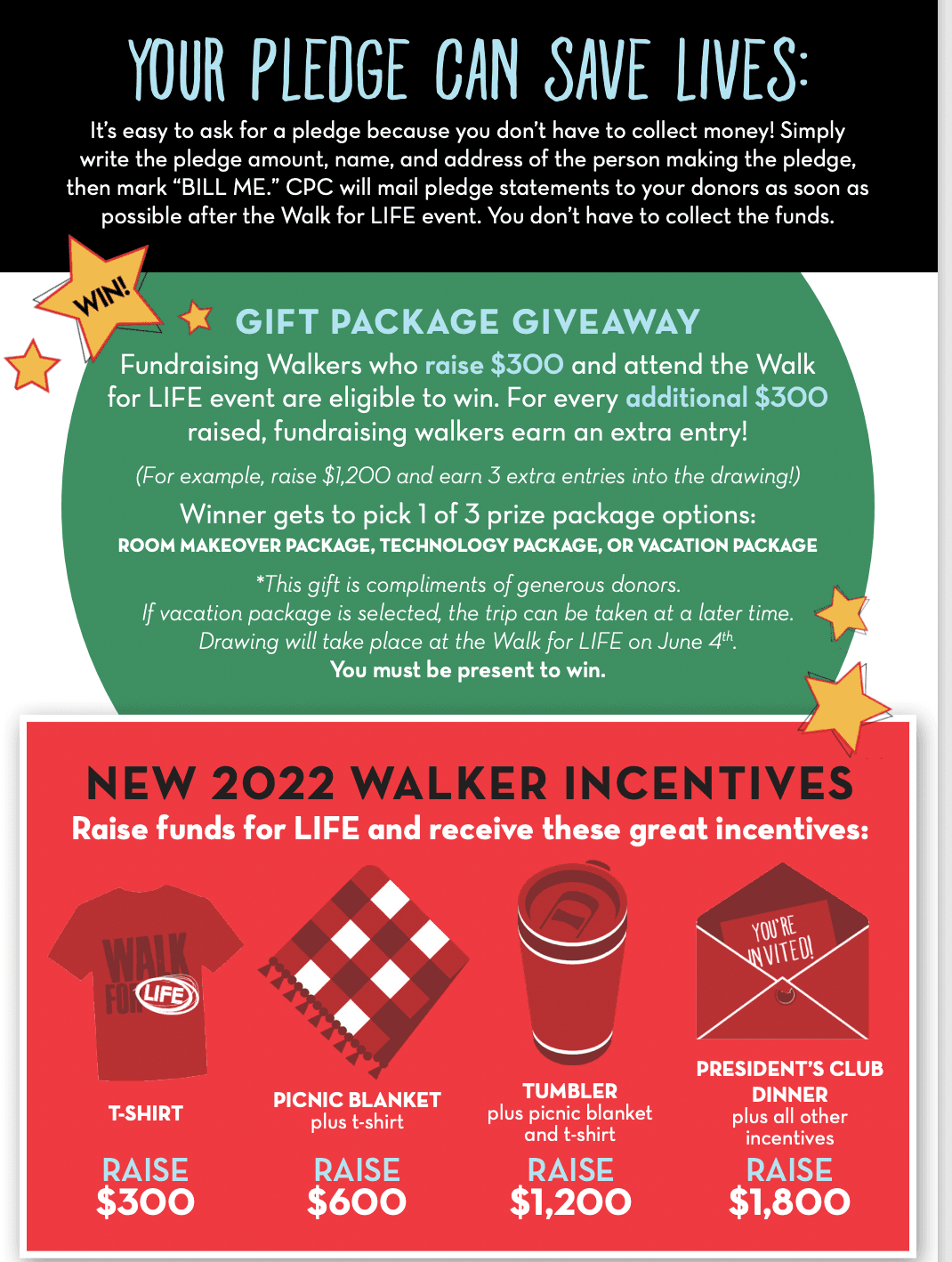 All ages welcome to register! Its never to early to be an advocate!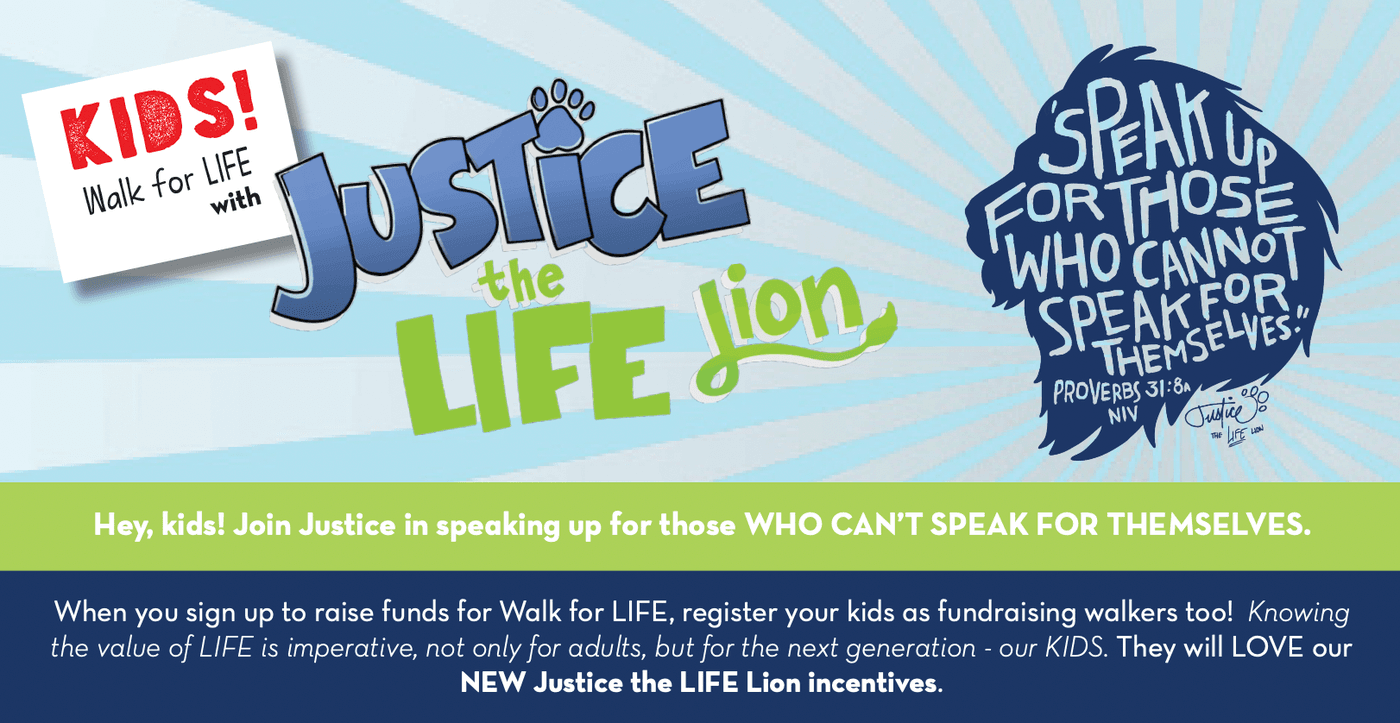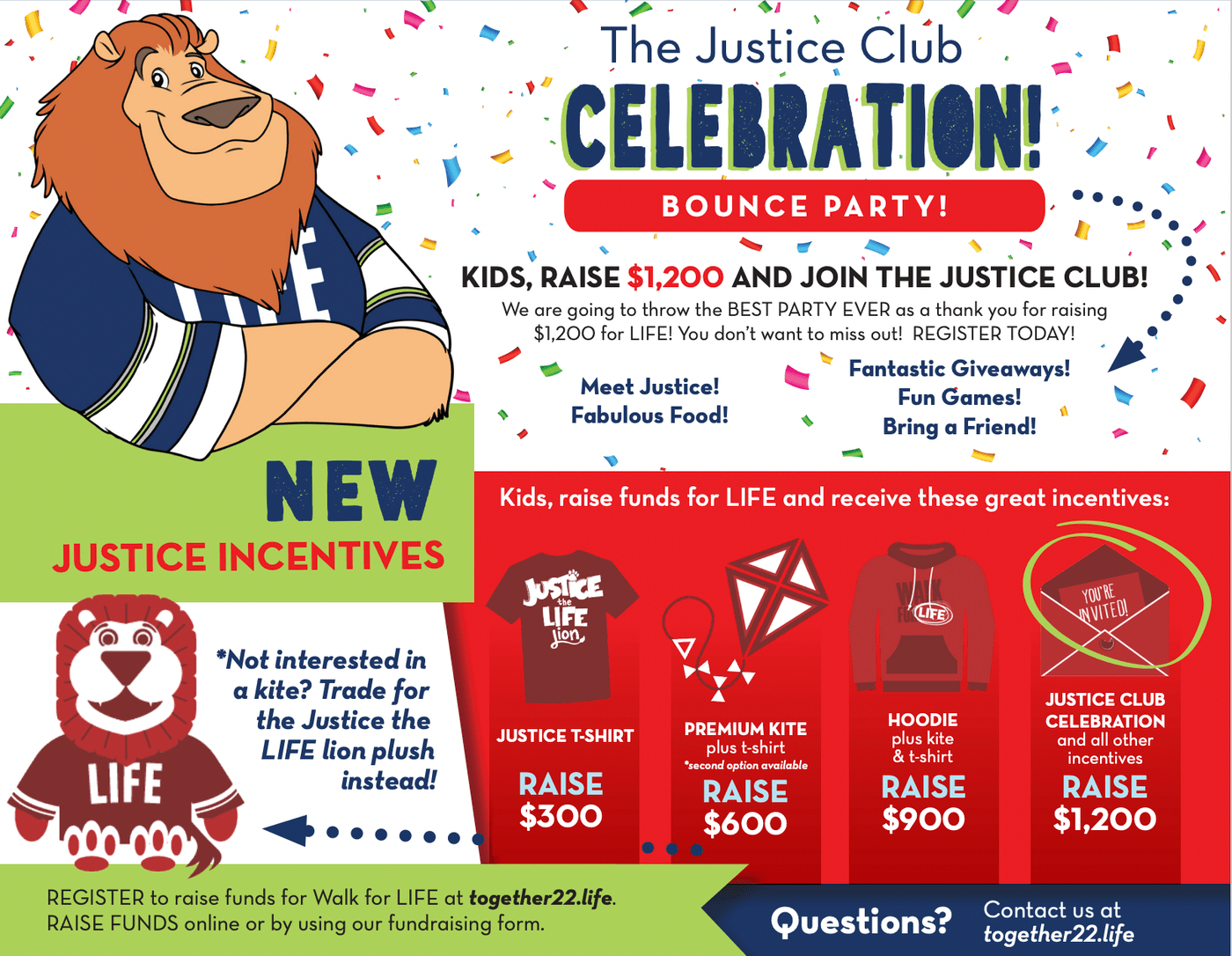 Teens are encouraged to join too! Check it out!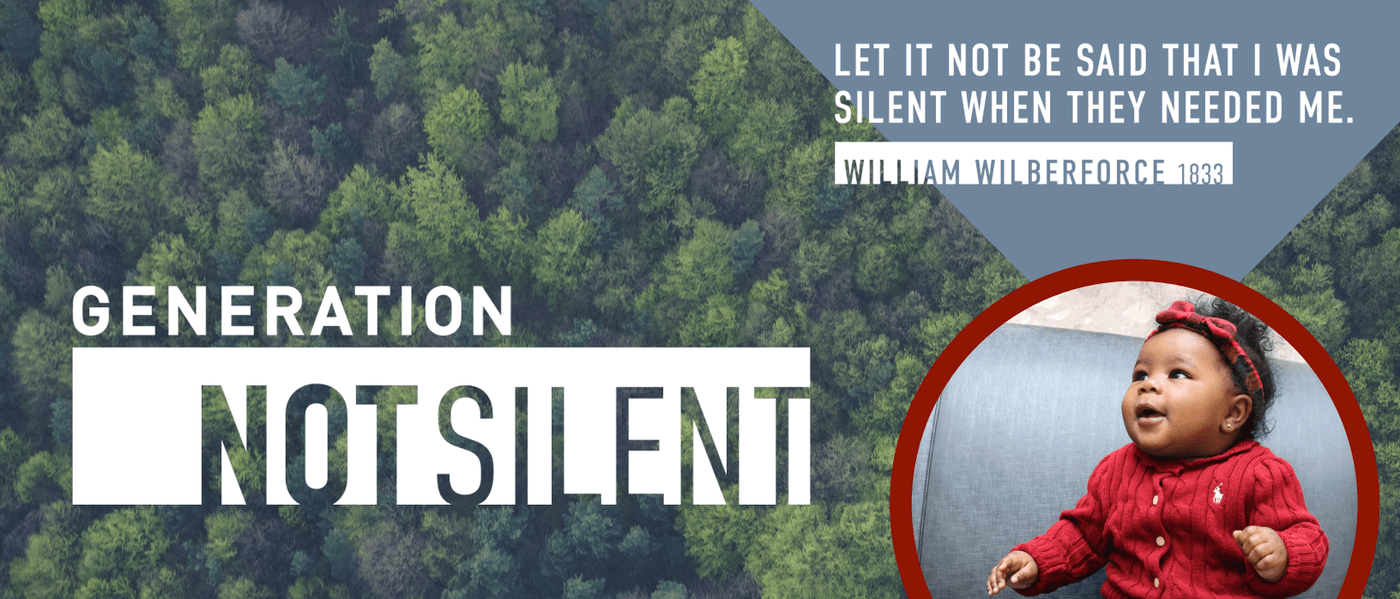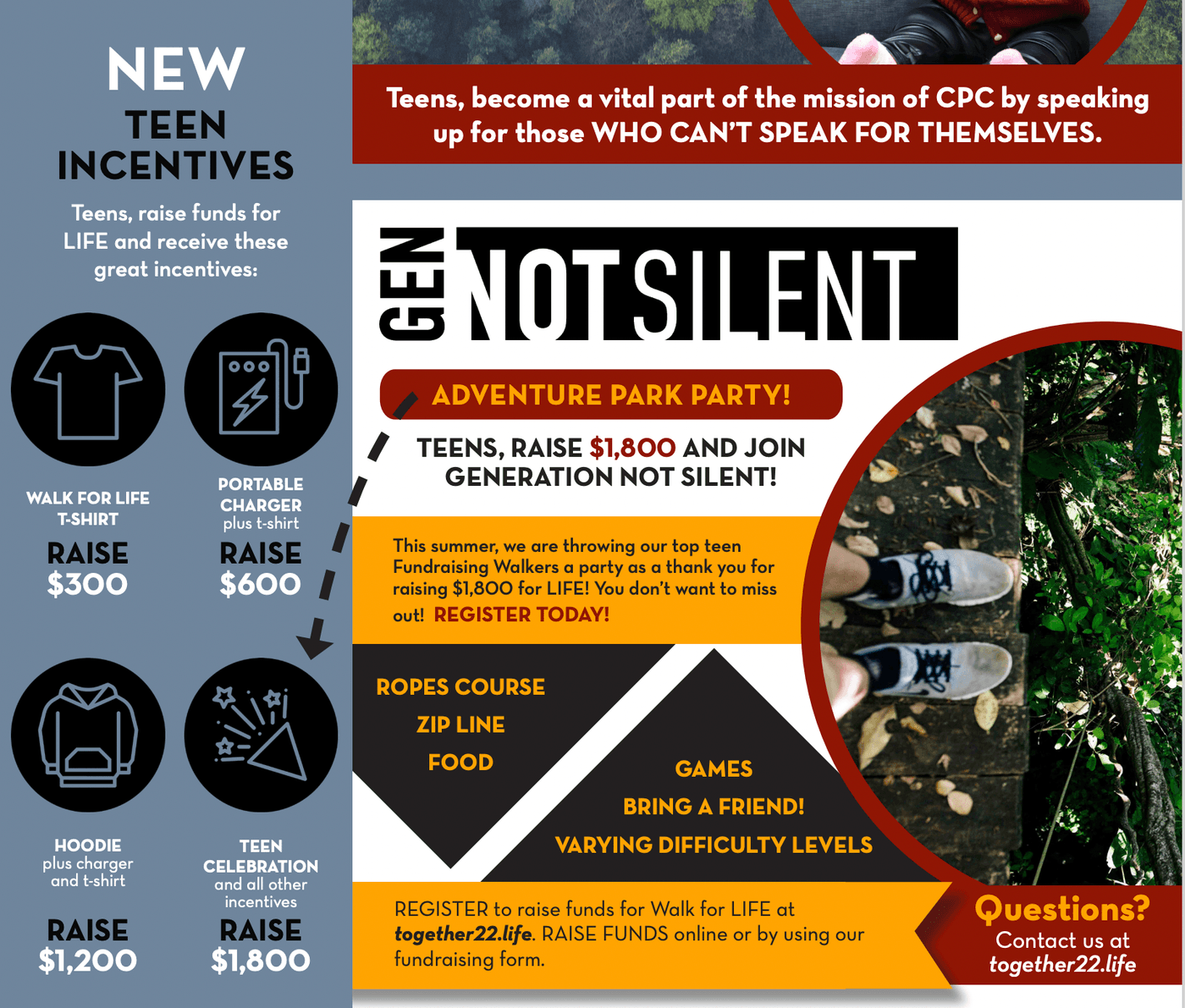 FUNDRAISING TIPS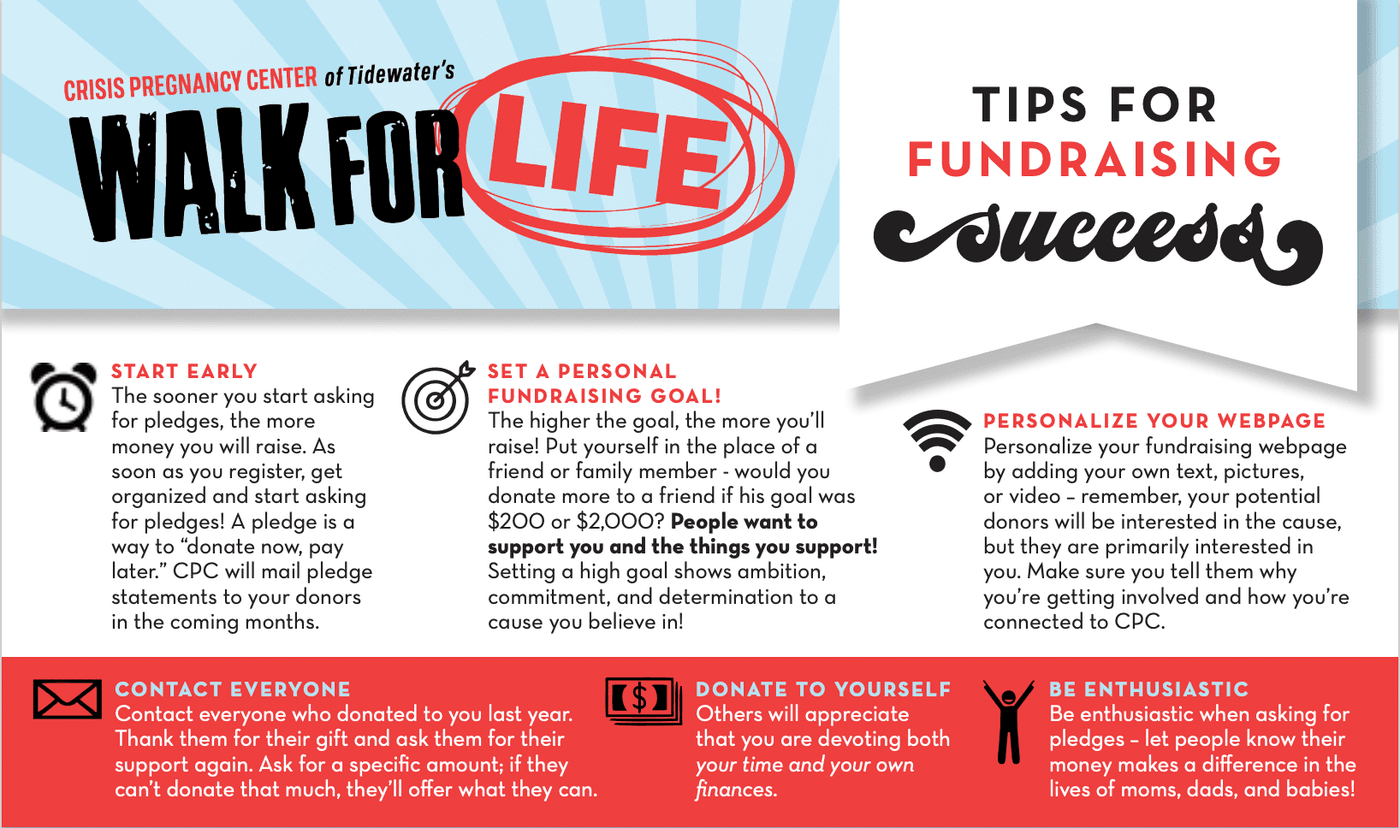 For more Information Contact: Kristin or Quinn Skinner